Altman-Hall's Glass Completes Term as President of National Ad Group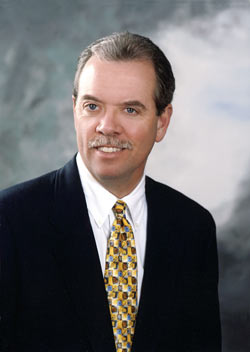 Erie, PA-Timothy Glass, president of Altman-Hall Associates, an Erie-based business-to-business marketing communications agency, has fulfilled his two-year term as president of TAG, The Agency Group. At TAG's annual meeting in Sante Fe, New Mexico, Glass was honored for providing dedication and leadership on the group's behalf.
TAG is a national group of medium size advertising agencies, only one per state, who meet three times a year to conduct roundtable conferences and agency visits. TAG was created in the 1960s by a number of mid-western agency principals for the purpose of sharing information and insights on creative, financial and management issues. The group now consists of agencies located throughout the country.
Altman-Hall was selected to represent Pennsylvania as a member of TAG in 1988. AHA recently celebrated its 50th anniversary as an advertising agency and represents business-to-business clients selling products to worldwide markets.
At the ceremony introducing the new group president, Glass cited the TAG member's optimism regarding the general economy, new business opportunities that exist as well as the overall increases in clients' budgets that were forecast by member agencies.
For more information or to request a hi-res photo call or email Tim: tim*altman-hall.com.