ALTMAN-HALL
Client Assets
Your digital assets are available 24/7 from anywhere in the world! Our Digital Asset Manager provides password-protected access to your photography, logos, press releases, PDFs of brochures and ads, and more.
You can organize, search and download all of your photography, which is available in low res, high res or tiff formats and with limited availability for external sales reps, dealers or distributors.
All photography is the property of the client... unlimited Use Rights. HTML press releases are located on the server and can be emailed directly the Asset Manger.
Go to Client Assets login page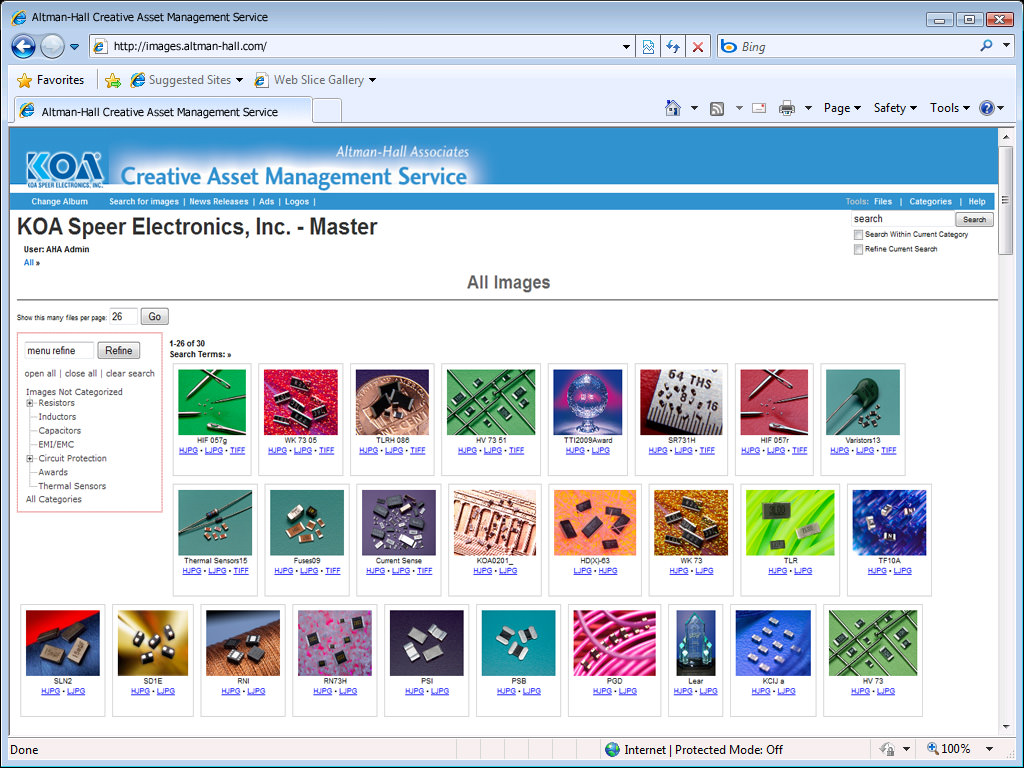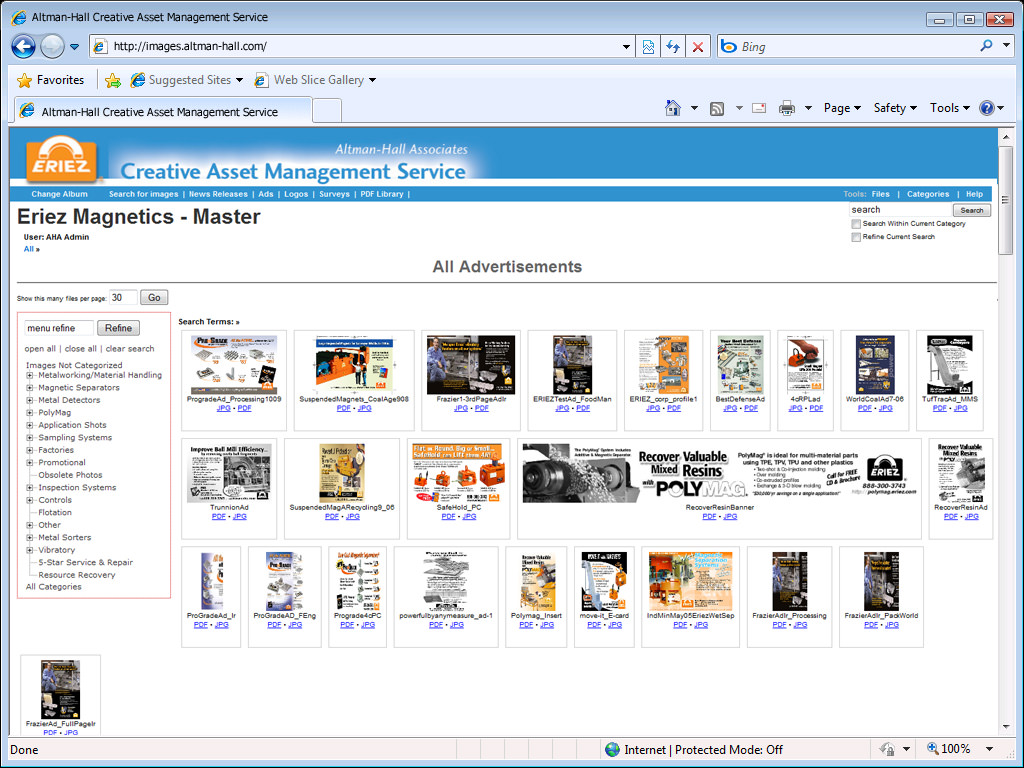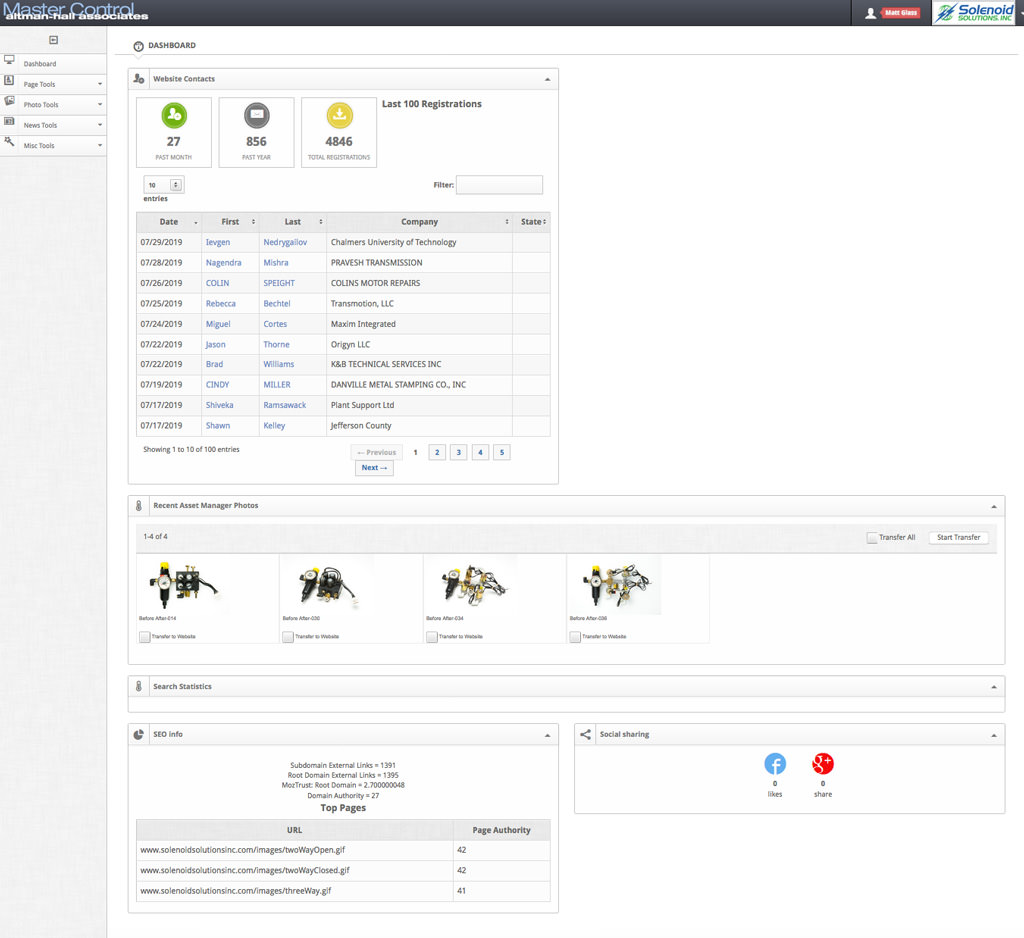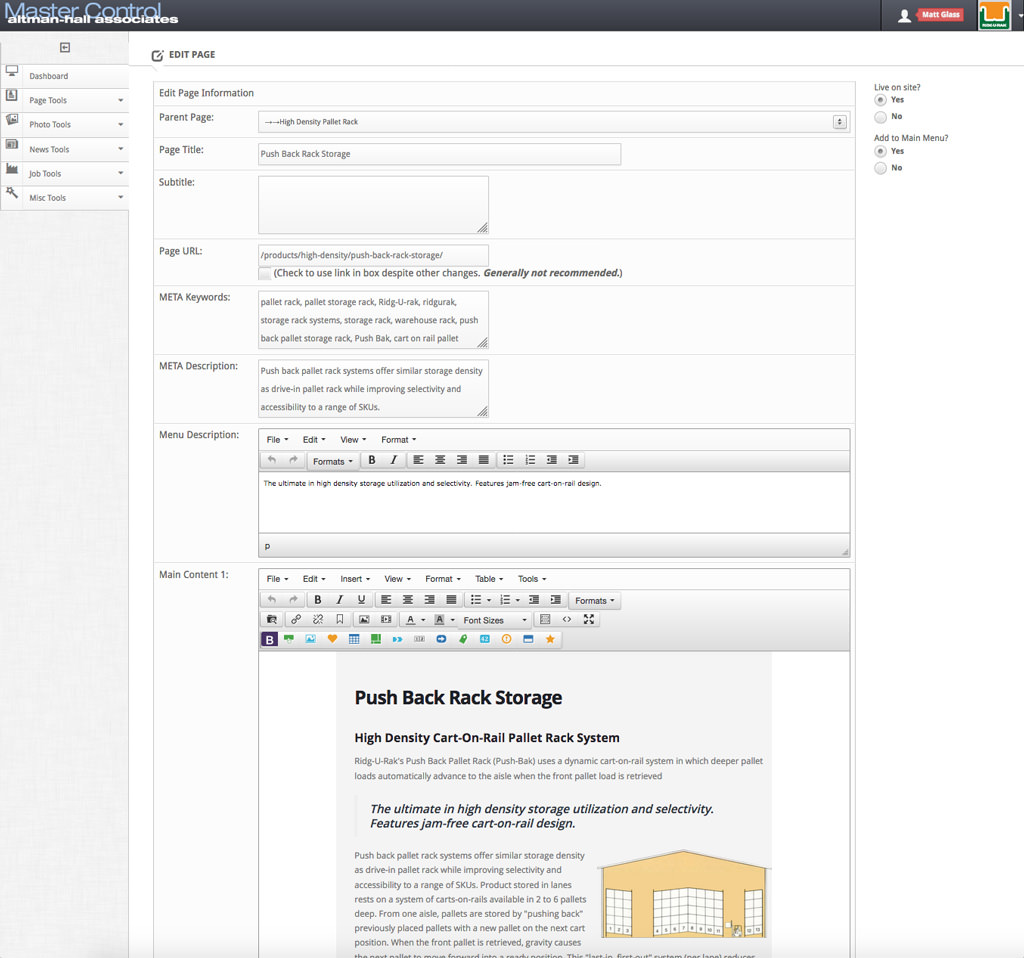 ALTMAN-HALL
Website Master Control
Altman-Hall's Master Control is a robust website content manager. Once logged in to this password-protected site, clients can edit their website, add pages, upload photos, videos, PDFs and docs, post news, post and rotate ads and much more. Clients can manage their web registrants, access their AHA/CRM software auto-filled with web leads, check analytics and even monitor PPC adword campaigns.